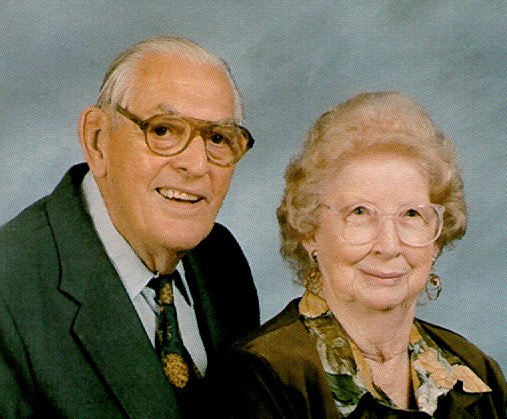 NOV 11, 1920 - DEC 16, 2011
Harry Edwards, 91, retired electrician, passed away December 16, 2011. Harry was a WWII Army Air Corps flight officer serving as a B-24 bombardier. He was preceded in death by his son Vince Edwards. His survivors include Helen, his wife of 71 years; daughter Sherrie (Jud) Hartmetz , daughter-in-law Shari Edwards; grandchildren Sean Edwards (Romana) Hartmetz, Brandon Edwards, Emily (Dave) Faught, Brittany Edwards, Matthew Edwards; great-grandchildren Lou & Lilly Hartmetz and Jesse Faught.
Harry was a long time member at Sunnyside Baptist Church. He is warmly and fondly remembered. He posessed many talents and used them to bless others. He was always generous, steadfast in his gracious disposition, faithful, genuinely caring about others, someone who appreciated good music, and unwavering in his faith in the Lord Jesus Christ.
He worked hard and was always willing to do whatever needed to be done. He entertained us and could make us laugh until our sides hurt. He made everyone he visited with feel like they were the most important person in the city. Harry's life was a gift and a blessing to everyone. We look forward to when we see him again, and we will have all eternity to enjoy his company.