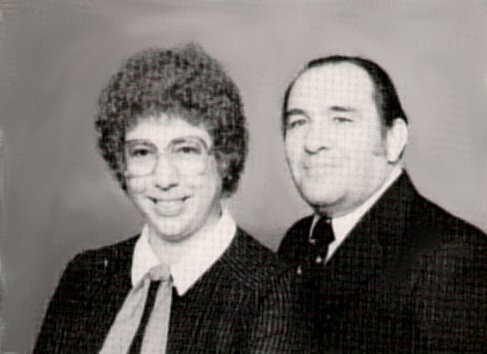 JAN 4, 1960 - MAR 17, 2009
Donna Jane Lindsley was born on January 4, 1960 at St. Joseph Hospital and went home to be with the Lord on March 17, 2009. She was baptized at Sunnyside Baptist Church on April 6, 1969. She received her education at Harry Street Elementary School, Mead Jr. High School and East High School. She graduated from Judson College in Elgin, Illinois in 1983 with a Human Relations (Psychology) degree.
Donna's first job was at Pizza Hut while she was still in high school and where she received her training. She also worked there during college breaks. Donna's working career was mainly in bookkeeping but one of her favorite jobs was at Hundred Acre Woods where she purchased many of her cherished teddy bears. She also enjoyed working with her mother for the GOP out of the Martens Companies office.
She will be especially remembered by her many friends at Sunnyside Baptist Church for her work with children and youth. Donna is survived by her mother and father, Carolyn and Don Lindsley, Aunts and uncles – Geneva Roberts, Betty Baker (Bill), Carolyn Nickerson (Roger) all of Wichita; Lavon Addison (Bill) of Oklahoma, Paul Yeager (Judy) of California and Jim Yeager (Nadine) of Arizona and a host of cousins. She was preceded in death by maternal grandparents Clarence and Myrtle Yeager, and paternal grandparents Loren and Ruth Lindsley.
A PARTY IN HEAVEN
A Tribute to Donna Lindsley
By Ron Eyres
On seventeenth of March, two thousand and nine,
Sat Jesus on the throne in His robes so divine.
Gather round my children and draw near,
There's a party tonight for Donna is here.
Move in close Roy, and draw near Rose,
For I have an important message to pose.
Warren, we'll need plenty of your candy,
Cause today there will be a party so dandy.
Step close Bob and stand tall Marvin,
No longer for leadership will we be a starvin.
On Earth her time was but just a short while,
Now in heaven she will draw so many a smile.
The little babes who came here still untold,
Now have a teacher who will speak so bold.
The Sunnyside Bible School did so often proclaim,
Because Donna organized and spoke of My Name.
And if there were a party to be planned,
Her friends were universal in their demand.
So be glad in your heats and muffle that sob,
For Donna is here and she has a new job.
The parties she plans will leave you amazed,
Even though her friends on earth are so dazed.
So stand tall and be of exceeding good cheer,
There's a party in Heaven for Donna is here!